QEF offers a comprehensive range of louvre systems to suit project-related weathering, airflow performance and architectural design requirements.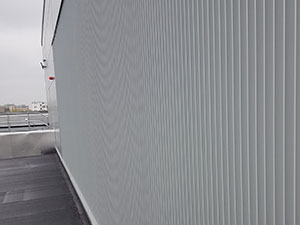 Vertical Louvres
Vertical blade louvres offer the highest performance in terms of weathering combined with low-pressure drop.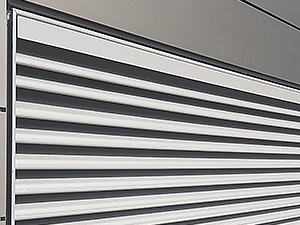 High Performance Louvres
QEF Double Bank Horizontal Blade Louvres offering a range of weathering performance for all conditions.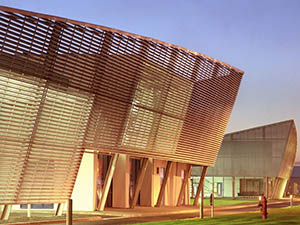 Screening & Decorative Louvres
QEF Screening Louvre options include the standard QEF 90 Screening Louvres.
Louvres can be supplied as framed units or as true continuous line louvres with no restriction in height or width and no visible fixings to the exterior face
QEF Louvres are designed as component louvres for ease of installation and to maximise flexibility in architectural design. The system comprising louvre blades, vertical mullions with loaded blade clips and casement frame with inserts as required.
Louvres are supplied factory finished for smaller sizes or in kit form for site assembly.
All louvre components extruded aluminium to BS6063 T6, Typically polyester powder coated to RAL or BS4800 colour range, alternative finishes include Decoral timber effect, anodized (natural, bronze or black) or mill finish.
Have a Project in Mind?
Let's Get Started!